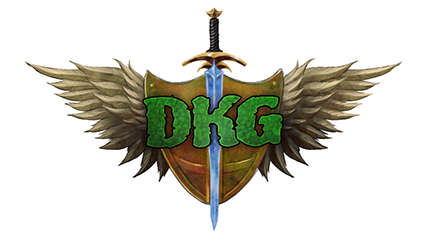 Welcome to the home site for Dann Kriss Games!
Here at DKG, we develop exciting new games for you to enjoy with your friends and family. As we grow, we will continue to release a diverse catalogue of games with experiences ranging from challenging and in-depth, to fun and whimsical, and everything in between. We know that at DKG, there's always something fun here for everyone!
Happy gaming!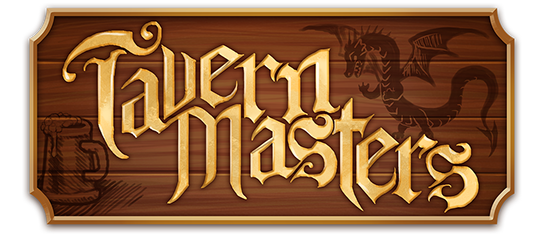 Tavern Masters Preparing For Kickstarter Launch! September 15th, 2016
DKG is getting ready for their newest Kickstarter project, Tavern Masters, a fun fast card game which will launch in mid-October!
Galen Ihlenfeldt has been working tirelessly on getting the art together for this exciting new game, while Dann has been going over every detail of production and manufacturing to ensure that the components are of the highest quality. Tavern Masters will be manufactured by Whatz Games, the same printer which manufactured King Of Tokyo, the Assassin's Creed boardgame, and 7 Wonders Duel, to name a few.
Dann, Phil, and their crew over at Grim Magus Studios are getting all the last minute preparations together as they make ready to film the necessary videos for Tavern Masters. This project will not only feature a fun Kickstarter video in the whimsical style of Dann's past videos, but also a "How To Play" instructional video and an actual session of Tavern Masters with play-by-play commentary from the players. Even more exciting, Undead Viking is preparing to do a video for Tavern Masters as well, to give you his observations and opinions on the game and its gameplay.
Dann is even working on setting up Tavern Masters to be playable in Tabletop Simulator using the prototype version artwork for the moment. This way gamers can get the chance to play the game themselves to learn more about it first-hand before pledging for a print copy. Once the final art is finished for the game, it will be imported into Tabletop Simulator to replace the prototype images.
There are lots of exciting things planned for this project, so be sure to keep an eye out for when we get ready to launch! As always, there will be some special Kickstarter-only items and exclusives. This October, keep your barrels tapped, your mead chilled, and your patrons happy in Tavern Masters! Just think of it as your own Oktoberfest!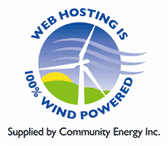 Copyright ©2016 Dann Kriss Games LLC - All Rights Reserved